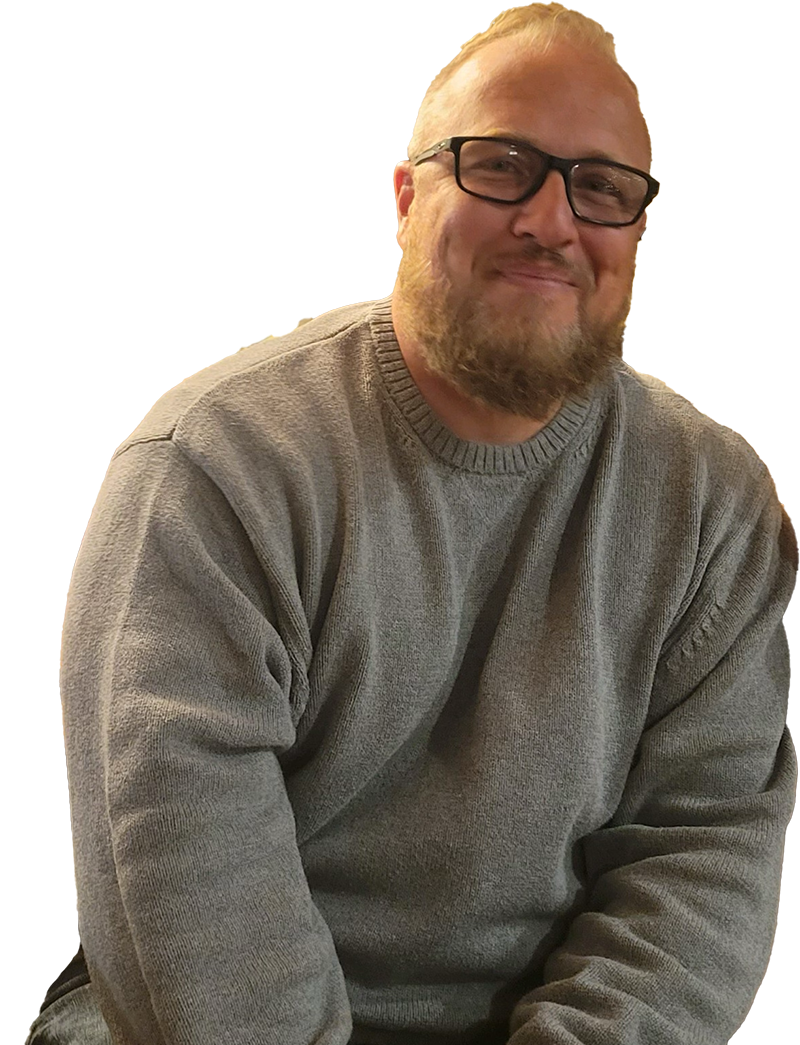 // ABOUT
---
I design and code

thoughtful digital User experiences & beautiful

websites and I would love to work with You.
---
Hello there, My name is Steven Milanese, a seasoned developer with a passion for crafting engaging digital experiences.
With a deep understanding of both design and coding principles, I aim to build websites that are not only aesthetically pleasing, but also user-friendly and responsive. My expertise lies in bridging the gap between design and technology, delivering solutions that are visually stunning, seamlessly functional, and tailored to meet your unique needs. Let's partner to bring your vision to life!
Code master
---
An accomplished developer specializing in HTML, CSS, PHP, and Python. My ability to weave these languages together allows me to create websites that are visually striking, performance-optimized, and maintainable. I'm not just about writing code, but about crafting experiences. Whether it's the clean lines of CSS, the structure of HTML, the server-side magic of PHP, or the power of Python for back-end tasks, I utilize these tools to deliver digital solutions that exceed expectations. Let's collaborate to build your web presence!

Secure workflow
---
As an experienced developer I'm committed to a secure, robust workflow. I prioritize security and efficiency in every step of my development process. Leveraging industry best practices for secure coding, I work to safeguard your data, prevent breaches, and ensure consistent up-time. My workflow is designed to promote seamless team collaboration, effective version control, and continuous integration/deployment, facilitating the smooth transition of projects from development to production. Join me in building secure, scalable digital solutions.

Bug free!
---
As a proficient developer dedicated to delivering bug-free code. My approach to coding is meticulous, ensuring that each line written is robust and free from errors. I employ comprehensive testing strategies, including unit tests, integration tests, and end-to-end tests, to verify that every component of the software works as expected. My commitment to clean, error-free code not only enhances the performance and reliability of the final product but also significantly reduces maintenance costs. Let's work together to create flawless digital experiences.

Cloud based
---
an expert developer specializing in cloud-based development, delivery, and deployment. My approach utilizes the flexibility and scalability of the cloud, enabling seamless remote collaboration, efficient resource management, and rapid deployment. I take advantage of modern DevOps practices and cloud-native technologies to ensure a smooth transition from development to production, regardless of the project size or complexity. With my assistance, we can leverage the power of the cloud to create innovative, resilient, and accessible digital solutions. Let's collaborate to elevate your digital presence!
// MY WORK
---
If my work resonates with you

and you're eager to craft a website that is both visually stunning and functionally efficient,

let's join forces and turn your digital dreams into reality!
Steven M. Has been providing my company Web Design & Web Development for the last 10+ years . His hard work and dedication to continuously improving the optimization & development of the back end has resulted in a improved faster loading website and improved google search & ranking.
August 15, 2023

---

I'm thrilled to share my latest creation with you: the ChatGPT Discord Bot. As a passionate software developer, I've always been fascinated by the potential of AI. With this bot, I've combined my love for AI and chatbot functionality to offer a novel way to enhance interactions on Discord.
// SAY HELLO
---
Do you want
to talk
about your
web project
?
Feel free
&
contact me
!